promote monero in China
Currently, the total market capitalization of monero was ranked third among all the cryptocurrencies (4 January 2017). But in China which is one of the most important markets, monero's visibility and media exposure is much lower than that of bitcoin, eth, zcash, litecoin, and even much lower than that of Dogecoin and DASH.
Before December 2016, the Baidu Index (provided by China's most leading search engine service provider, Baidu, and similar to Google trends) showed that the number of searches for 门罗币(monero in Chinese) was almost zero.
There is no Chinese discussion forum and bbs specifically for monero. Monero only occasionally appears in a discussion or an article regarding the anonymity of Bitcoin.
What monero is treated in China is seriously inconsistent with its third place in market value. For a greater success of monero, we must improve this situation.
who:
I'm from china. Monero believer.
I purcharsed the Baidu Index to monitor the search trend of monero. (Yes, the Baidu Index isn't free.)
https://www.reddit.com/r/Monero/comments/5jw6xh/i_purchased_baidu_index_services_for_monero/
I provided china.moneroworld.com opennode
https://www.reddit.com/r/Monero/comments/5l2rmp/moneroworldcom_has_launch_open_node/
In December 2016, I posted three articles on the 8btc, which was the most well-known cryptocurrencies discussion forum in China, to introduce monero either directly or side-by-side. The number of view per article was 1500+. The links are as follows:
http://8btc.com/thread-44502-1-1.html
http://8btc.com/thread-44556-1-1.html
http://8btc.com/thread-43961-1-1.html
After that, monero's daily search number in Baidu was about 110. I hope that this may be due to these articles. : ->
I manage a Chinese qq discuss group for monero. There are about 700 people in the group. Every day, I spend 1-2 hours in answering their questions about monero.
What:
Currently, most of monero beginners in China have no technical background and poor English proficiency, which greatly limits their participation in the monero.
To increase monero's media exposure while allowing more people to know monero, I propose to cooperate with 8btc, which is China's most well-known cryptocurrencies discussion forum, and open a separate forum for monero on the 8btc. Currently, 8btc has more than 50K registered members and the 3000 + number of active people per day.
Cooperating with 8btc can gain wide attentions to the largest extent.
I will be the administrator of the discussion forum for monero. At the same time, I will write a series of posts about FAQ, how to use wallet, mining, monero's technical advantages, etc.
In addition to maintaining the forum, I will write at least one article per week to introduce the latest monero progress. At the same time, I will translate at least a piece of news regarding monero every week. Those translated articles will be placed on the home page of 8btc information forum.
Moreover, as for any Chinese localization need of the monero community, I can organize people to translate. Thus, the progress of the monero can spread to the Chinese community at the highest speed.
why:
one word: The more the Chinese are involved, the higher the monero price is.
payout proposal
The expense for cooperating with 8btc is 15btc, about 1000xmr. As for specific expenses, see the final section in Promotion Campaign Proposal with 8btc. The payment will be made in full at one time to 8btc.
I will take two hours a day during Monday to Friday, and four hours per day during weekends to maintain the forum and write a variety of articles and news about monero. 14 hours a week, 1xmr per hour. For each month, 14 * 4 = 56xmr. Temporarily as for fees for 6 months. 56 * 6 = 336XMR The total cost is 1000 + 336 = 1336 XMR
After successfully applying for 8btc monero sub-forum, I'll post the link here. You can check my work results every day.
donation address: 44eqrSwWxfqMPABxAyCQ5gC9SmJF9Jkc7ax67oYe7BC84dGTaLQ9hKe8GuL7jGvdHxAAaSTjnVA6FerurnjSD8Jg3UrbsbP
Others:
8btc Promotion Campaign Proposal: https://drive.google.com/open?id=0B8hJ6B9ndPrVblNNVjVhSUd2WE0
baidu index "monero" http://index.baidu.com/?tpl=trend&word=%C3%C5%C2%DE%B1%D2
monero qq group: 605809242 download qq: http://im.qq.com
let's make monero great!!
On behalf of myself and MoneroDirect, we have donated 30XMR.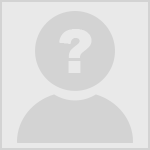 firperfect
posted
6 years ago
Weight: 0 |
Link
[ - ]
thank U. i will return you money if funding fails.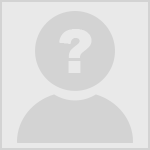 firperfect
posted
6 years ago
Weight: 0 |
Link
[ - ]
hey buddy. the funding is fail. can you give me your xmr address. i return your money.